The soft flow and harmonious movements of the T'ai Chi Ch'üan encourage balance, longevity and peace of mind and gradually describe an allegorical journey through life. Students learn the long form from the Yang style.
Most T'ai Chi methods have an emphasis on the fighting aspect derived from martial arts. However, in this class, we will instead focus on safe, fluid movement that brings ease and peace to our daily lives. The 108 movements of the Form are learned over five different levels: Beginners 1 & 2, Intermediate 1, 2, & 3, which will take about a year of study or more. Then, students move to an Ongoing Advanced class for as many years as they wish, as we encourage the principle of always being curious about learning.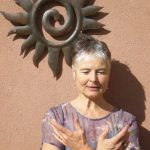 Maedée Duprès, M.AmSAT
720.475.0117
Purchase private lessons with Maedée
Maedée, has been teaching T'ai Chi Ch'üan in Denver since 1991. She has developed a series of instructional videos and audio files that will take you through the entire form as well as breathing exercises.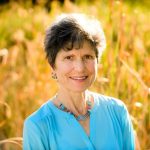 Faith Gregor
Visit Faith's website
Faith teaches the Yang form, long and short versions. She has practiced T'ai Chi since 2000. She studied and received her teaching accreditation with Maedée Duprès. She is also a certified Level II instructor through the American Tai Chi and Qi Gong Association. 
Class Location
The Buck Recreation Center in Littleton. The address is 2004 W. Powers Ave, Littleton, CO 80120. See map.
About Our Classes
Class Format:
Faith Gregor and Maedée Duprés alternate teaching each week, so they get to know all students equally. Students benefit from the combined skill and experience of two instructors. The courses run in a six-week series. Participants needs to register in advance with the South Suburban Parks and Recreation District.
There are five sessions throughout the year: spring, summer, two in the fall, and a practice and review session in winter.
There is a minimum of five students and a maximum of 15.
2022 Class Dates:
Free Introduction to T'ai Chi Ch'üan:
July 20 and August 6, 2022 at 10:30 a.m. – 11:30 a.m. Registration is required.
Summer Term: May 4 – June 11
Intermediate 1: Wednesday, May 4 –June 8, 9:15-10:15 a.m.
Intermediate 3: Wednesday, May 4 –June 8, 10:30-11:30 a.m.
Ongoing Advanced: Saturday, May 7-June 11, 10:30-11:30 a.m.
Come to four FREE Events this Summer!
We are conducting four FREE events at Harvard Gulch Park, one hour each of outside practice with Faith or Maedée. This location has plenty of shade mixed with sunshine. It's located just east of the recreation center at Harvard Gulch; there's plenty of street parking and the spot is on Iliff Avenue near Washington/Clarkson Streets. All events are from 8:30 to 9:30 a.m. so as to enjoy the cooler part of the day. Those dates are: 
July 13 (Faith)
July 23 (Maedée)
August 3 (Faith)
August 13 (Maedée) 
SPECIAL HALF-DAY INTENSIVE JULY 9, 9:30 A.M. TO 1 P.M.  Cost: $40
Strong as the Mountain, Fluid as the Water
Both instructors will take you on a "deep dive" into the movements, meditative aspects, nature connections and more. There will be refreshment breaks and quiet intervals interspersed with activity. 
In 2017, Maedée and Faith visited Tom Hobin's group in Rhode Island. Tom studied T'ai Chi Ch'üan with Maedée in Denver.